>
>
"Hanabito Kaido 237"(Flower Road)

"Hanabito Kaido 237"(Flower Road)
Because so many different types of flowers bloom in the many flower gardens, Route 237 which runs from Biei to Kamifurano, Nakafurano, Furano, Minami Furano and Shimukappu is call the [Hanabito Kaido], which means "Flower Drive." The drive is always bustling with visitors who are garden hopping Hokkaido's beautiful flower gardens and taking in the vast scenery. Here we introduce the gardens that lie along the drive and explain which flowers bloom according to each month.
Flower Farms along Route 237 "Flower Road"
Some planted flowers may differ from the original schedule depending on the circumstances of each farm. For details please contact each farm directly.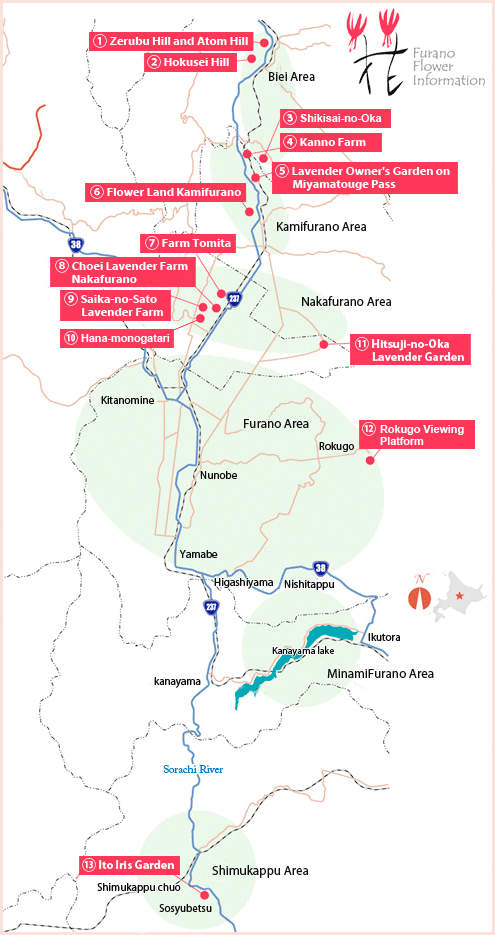 Flowers that can be seen along the Flower Road