>
>
Lavender Information

Lavender Information
Beautiful purple gardens and the sweet scent on the wind..Lavender, which is a flower from Provence in the south of France has become an icon of the summer scenery in Furano. We will show you all of the Lavender gardens within and around Furano. Some farms have cafes and shops. Some events are held in honor of blooming season.
About Lavender
Lavender is a flowering shrub in the family of Perilla, 60cm high and originating in the Mediterranean area. July to August is the best viewing season.
It is a popular herb used for relaxation, and was used as perfume for bathing during the Roman Era, which is why the Latin word [Lavo] which means "to wash" was used to name the flower.
The fragrance of Lavender has a calming effect on the spirit. It is especially effective in adjusting the body's rhythm, such as sleep and relaxes both body and mind. Take a moment to stand in the middle of Furano's Lavender fields and relax and refresh both body and mind.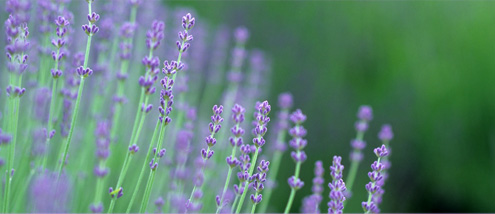 Main types of Lavender that represent Furano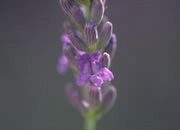 Yotei
Early blooming with reddish color compared to [Okamurasaki] and [Hanamoiwa], especially when the flowers are still buds. Aroma is fresh and yet deep, fit for cosmetics.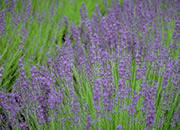 Okamurasaki
Blooms around the middle of the season, with standard light purple flowers. It has the typical fresh Lavender scent which is used in cosmetics but is also great for drying and pot-pourri.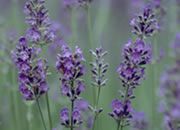 Hanamoiwa
White to light purple buds, has a fresher scent and is easier to extract oils, which is why it is used more for shampoo and soaps. Drying the round flowers for herbal tea is also recommended.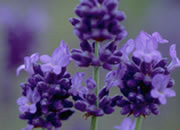 Dark Purple Early Blooming No. 3
Seen recently in Hokkaido with dark purple color from the time flowers are buds, and is a favorite variety for ornamental use. It was taken from a heteromorphic plant from the [Yotei]variety and proliferated.
How to use Lavender
Enjoy the Aroma
When you want to refresh, when you are irritable, anxious, or cannot sleep
Add 2,3 drops to an aroma pot.
Add 2,3 drops to a mug full of hot water.
In a 30 cc spray bottle, mix 5 cc of absolute ethanol, 2,3 drops of Lavender oil and add25cc of distilled water to create a herbal spray for the body and room.
In the Bath
When you cannot sleep, you are anxious or irritable
Add 3,5 drops of oil to the bath water when you want to heat your body.
Add 3,5 drops to 2 table spoons full of natural salt to moisturize the body.
Add 3,5 drops to 1 teaspoon of vegetable oil.
Add 3,5 drops to 1 table spoon full of Japanese Sake.
Use for rubbing and aroma massage.
When your hormones are out of balance, you have skin problems, pain, are feeling irritable, anxious or cannot sleep.
Add 2 drops to 10 cc of vegetable oil.
Wet Dressing
For extreme sensitivity to cold, menstrual cramps
Heated Dressing: Add 2,3 drops to a pan filled with hot water and soak a towel, then apply. (For fever, burns)
Cold Dressing: Add 2,3 drops to a pan filled with cold water.