Flower Box "L'ecrin Flower" hands on workshop
L'ecrin Flower is a treasure box full of flowers.
"L'ecrin" actually means "treasure box" in French.

By sealing the plants in an air-tight, three dimensional box specifically designed to avoid discoloration, and by carefully drying them to preserve their natural color and shape, you can enjoy them for a very long time.
It's a new form of art totally different from traditional pressed/dried/perserved flower.

"L'ecrin Flower" hands on workshop
Within a mere walking distance from the Furano Train Station, it's easy to experience the new flower craft.

It's free to sit-in and watch the class! We have plenty of pre-dried flowers in stock all the time, and you can take the resulting piece of art with you home!

One of a kind, original art makes a great memorabilia from your trip to Hokkaido, or serves as a perfect souvenior for your friends.

Area

Furano
Address

Kasuga-chou 8-5, Furano-shiMAP
Telephone Number

0167-23-4660
Access from nearby station

8 minutes on foot from JR Furano Station.
Business Hours

10:00AM until 8:00PM (reservations required)
Activity Menu

flower jewelery box making
Suggestions from local shops!
Flower Box "L'ecrin Flower" hands on workshop
Experience L'ecrin Flower in a Hands-on Flower Art Class!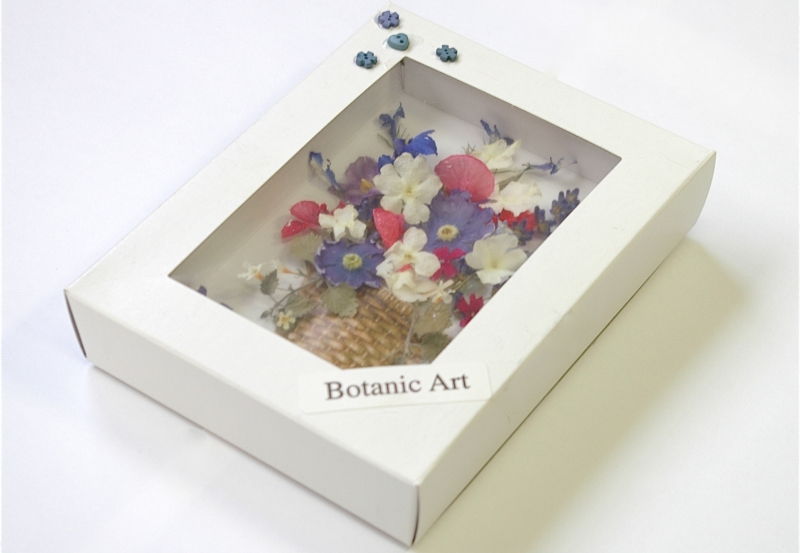 The summer in Hokkaido is short, but during those few precious months, the flowers here flourish and blossom strongly and beautifully. Now you can create an art out of these flowers, almost permanently retaining their natural color.

We are the only hands-on class available in Furano where you can experience the L'ecrin Flower, a new form of flower art where you can preserve the color and shape of the flowers as beautifully as they are in nature.

We also offer glass art and art print drop-in classes. Please see our website for details.

Hands-on Sessions:
Please call to make a reservation (Session takes roughly 90 minutes)

There's also a discount for a party of 2 or more!

Address:
8-5 Kasuga, Furano, Hokkaido, Japan 076-0054 (10 min. walk from the JR Furano Train Station)
Inquiry:
0167-23-4660