Sport Facilities
Sport Facilities (indoor)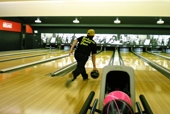 Bowling allies and batting centers for large groups to play. Introducing facilities where one can enjoy billiards, darts and curling.
Sport Facilities (outdoor)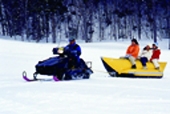 Here, facilities which can be used in spring, summer and fall and which have golf driving ranges, tennis courts, baseball fields, soccer fields and track fields are introduced. Enjoy winter sports at [Snow Mobile Land] and [Waku Waku Snow Land] during winter.